Rules & Regulations
At the Hinsdale RV Resort and Campground, we want you to experience the time of your life at our family campground!
Below are some rules and regulations
Speed Limit: 10 mph throughout the campground
Check-In Time: 1:00 pm
Check-Out Time: 11:00 am (If you would like to stay later than 11 am, particularly on Sunday, and we do not have another party assigned to your site, we will try to accommodate your needs)
Campfires: Campfires are to be confined to the fire rings located on each site.

Please do not move the fire rings.
Never leave a fire unattended.
Please maintain a clean and neat area around the fire ring at all times.
No burning of trash as it is against the New Hampshire fire code. Doing so could result in you not being permitted to have a campfire.
Report any problems or repairs needed to the office immediately.
Fires must be extinguished by 12:00 am. This time is issued through our burn permit.
When extinguishing a fire, douse the fire with water only, NEVER use sand.
Please make certain that your fire is completely extinguished before retiring at night.
There may be times that campfires will not be permitted because of weather conditions. Any Information will be available at the store.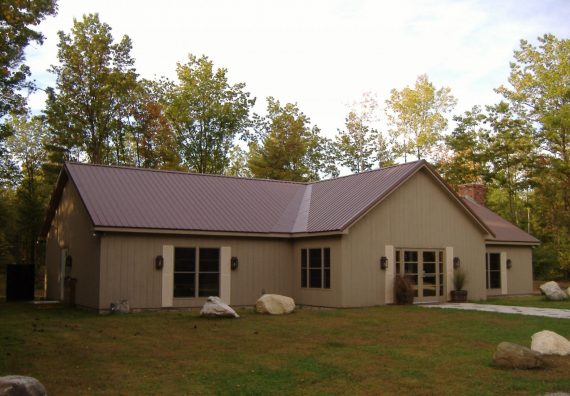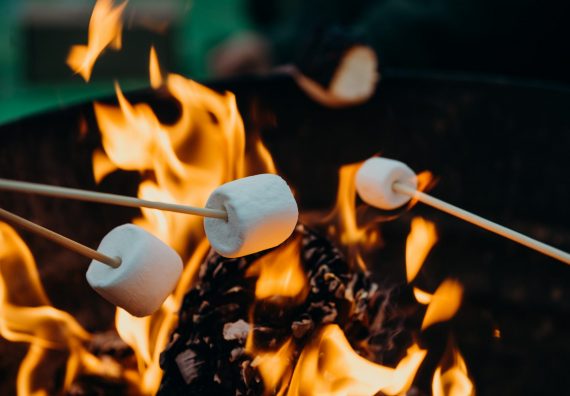 ---
Alcoholic Beverage Policy
Drunken behavior, drinking in the streets, excessive noise or shouting, fights or similar activity occasioned by excessive use of alcohol, drugs or otherwise, shall be grounds for eviction. No refunds. Alcoholic beverages are not allowed near or around the pool area.
Bathhouse
The bathhouse is for your personal use. Please wash dishes, pots and pans and clothes, outside in the wash sink provided. Do not allow your children in the bathhouse unattended.
Children
Anyone under the age of 16 is to be accompanied by an adult after dark. No bike riding after dark.
Clean Site
All sites should be clean and neat, always.
Clothes Lines
Not allowed.
Dances, Special Events, Functions
All children under the age of 16 need to be accompanied by an adult. If they are there for a dance or any other function, there is absolutely no running around tolerated and they will be asked to leave and not return.
Parents are responsible for all actions of their children throughout the Hinsdale RV Resort and Campground, but especially in the Recreation Center. You are responsible financially for any damage done to the facility.
Dogs
"All pets must be approved and registered at the office upon arrival.  No viscous breeds or any mix breed versions of:
Pit Bull Terriers
Staffordshire Terriers
Rottweilers
German Shepherds
Presa Canarios
Chows Chows
Doberman Pinschers
Akitas
Wolf-hybrids
Mastiffs
Cane Corsos
Great Danes
Alaskan Malamutes
Siberian Huskies
Drugs
Hinsdale RV Resort and Campground is a family campground. Drug use is not welcome. No warning, automatic eviction only.
Any camper indicted, applied, arraigned or convicted for a federal, state or local crime may be removed from campground without explanation at the discretion of the management and or ownership of the Hinsdale RV Resort and Campground.
Game Areas
Basketball, baseball, and field areas are meant to be enjoyed by young and old alike – we ask your consideration of being thoughtful of others.
General Conduct
Campers, members of the family and guest are to comply with any State of NH laws, town laws or ordinances, rules and regulations of the Health and Fire Departments.
Golf Carts – Electric ONLY
Must be 18 years of age to drive a golf cart
A copy of insurance with $100,000.00 Liability must be kept on file at office
Register all drivers and get a sticker for inspection when bringing golf cart into campground
Must be on your site after 10:00 pm
ATV Vehicles
No ATV's are permitted in the campground or on surrounding trails.
Guests
Must register at front office upon arrival.
Parking
Only two vehicles per site are permitted. Additional cars should be parked in the visitor's lot.
Pets
Remember, leashes and pooper scoopers are both required. Also, please do not leave your pet unattended and observe the quiet hours for pets from 7 pm to 7 am seven days a week. Aggressive dog breeds are not allowed. Please bring a copy of your dog's inoculation rounds and licensing documents.
Playground Area and Swimming Pool Rules:
No life guard attends the pool – swim at your own risk.
Children must be accompanied by an adult over 18 years of age.
Food, beverages in glass containers, sharp objects, floats, rafts, toys, etc., are not permitted in the pool area.
No animals are permitted in the pool area or playground.
No alcoholic beverages or consumption allowed in pool area.
Parents are responsible for all actions of their children throughout the campground.
All children must be accompanied and supervised by an adult or guardian.
No glass around the pool area shall be permitted at any time.
No diving into the pool.
No running around the pool area or making others uncomfortable by your actions. (Excessive noise, splashing or plain inconsideration as considered by common sense.)
Please observe rule and regulation sign posted in pool area.
Property Damage
Campers shall be responsible for any damage within the community caused by their dependents, guests or visitors.
Quiet Hours
10:00 pm to 8:00 am. This means quiet, quiet, quiet. Sound travels greatly in the woods so when we are making our rounds at night, we may stop by and let you know that you can be heard beyond your campsite. Please, no exceptions.
Recreation Center
Use of the recreation center is a privilege not a right of campers, that privilege may be revoked at discretion of management:
No running
No swearing
No Heelys, skateboards, rollerblades at any time
You are responsible for any damage done
No pets allowed
Rubbish
Please pick up rubbish and leave off at dumpster located by the office daily.
Sites
Please be considerate of your fellow camper and do not cut through other sites.
Wood
Please store all wood piles behind your site in a rack or some sort of storage bin not to exceed your holding container, maximum height 3 feet by 4 feet long. No out of state firewood allowed.
---
Final Words
Please Remember – The above guidelines have been established for your safety and to allow you and your campers to enjoy their stay at Hinsdale RV Resort and Campground. Failure to follow these simple guidelines will force us to ask you to end your stay earlier than you may have planned. If this should happen – sorry, there are no refunds.
Rules and Regulations can be revised anytime by management. Please contact us if you have any additional questions.
---
We have experienced management on site available to answer your questions, help you locate essential services, direct you to points of interest in Hinsdale, and offer other assistance.
Reserve Now